We have recently received multiple reports from parents and school staff about harmful content on gaming platform Roblox. To help you understand how to keep children and young people safe, we've created this important Roblox Parents Guide.
The latest reports we've received have outlined worrying accounts of younger children being sent 'friend requests' from strangers and exposure to sexualised content, with in-game characters imitating sex in the Roblox game Brookhaven.
Due to these reports around inappropriate conversations and highly sexualised content, our Online Safety Experts have carried out further research into the platform Roblox, specifically its game Brookhaven.
Roblox is an online gaming and game creation platform. Users can play and create games for others to play.
The game includes social features such as friend requests and chats in which players can design an avatar and speak to others while they play.
Roblox's daily active user figure was up 35% in 2021, reaching 49.4 million.
Players engaged 3.6 billion hours collectively on Roblox, up by 32%.
Roblox has an opt-in age verification feature. Players must go through this verification process to engage in certain features like 
Spatial (3D) Voice. This involves an ID document check and selfie match.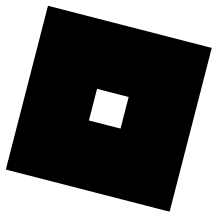 Harmful Sexualised Content in Roblox
Roblox has a PEGI rating of 7 in the UK. The Roblox app has a rating of 'Everyone 10+' on Google Play Store and 12+ on the Apple App Store. The platform's Terms of Use say that users under the age of 18 require parental consent to use the services.
While there are various parental controls, there are still some instances where conduct within the game may be inappropriate, particularly for younger children, which is why we recommend you follow the advice outlined in this Roblox Parent's Guide.
A notable risk factor is that Roblox has almost 24 million games within the platform. As many of the games and 'dress up' items are user-generated, it can be difficult to establish the intent behind every game or guarantee that games follow Roblox age restrictions.
Our Online Safety Experts reviewed popular footage from the game where avatars were seen simulating sex acts, using the power of suggestion and in-game chat functions.
For example, characters can use different moves, such as giving CPR. While this is innocent, when this action is paired with outfits and words from chat, it can be used to simulate sex acts.
Our experts are aware that in some games a culture of 'online dating' exists between avatars where users may in some cases form 'relationships'.
The games that we reviewed were not designed to facilitate sex, but it is possible to simulate sexual activity by other means. For example, dressing a character in swimwear, followed by bringing them upstairs to 'cuddle' or performing CPR in underwear. In some cases, it was possible to simulate ejaculation and bondage activities using collars and dog leashes.
Understanding the Risks to Children and Young People
Practical Tips and Guidance
The number one thing you can do is play the game alongside the children in your care. Watch them play to understand how the game works and the types of interactions they have on the platform.
You can use the tips found in this Roblox Parents Guide to ensure they have a safer gaming experience.
Parents can add a four-digit PIN to lock an account and prevent any changes being made to account settings without permissions, including password, privacy, and settings.
Enable Account Restrictions
Parents can enable Account Restrictions to increase security and control over content. Enabling restrictions will automatically lock the accounts Contact Setting to 'No One' meaning users can't send messages, chat in the app or a game. They also won't be able to access games on restricted lists.
These lists are pre-approved and verified as appropriate for users under the age of 13, by Roblox based on ratings from the Entertainment Software Rating Board (ESRB).
Understand How Servers Work
Roblox has multiple different ways to play, including in different servers. A server acts as a 'game manager', which makes sure all users see the same thing and it also allows them to communicate in real-time.
Each server on Roblox has up to 18 players and not all games have servers available.
Private Servers – these are servers that you can create yourself and invite your friends on the platform. To create a server, you need 100 Robux (Roblox's in-game currency).
Servers my Friends are in – you can join servers that your friends are playing in – these servers can also include people you don't know.
Other Public Servers – these servers are full of people you don't know – they are easily accessible to any player. Some of the public servers will be at full capacity at times and you will have to wait or try to join another one. There are hundreds of public servers available.
As well as following the above advice, follow these top tips: